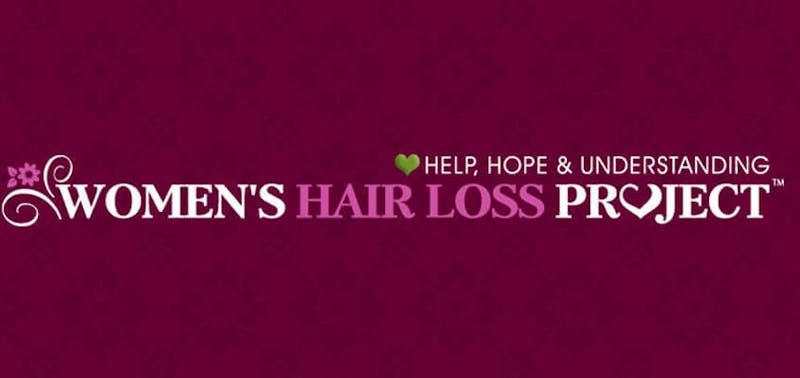 Several months back I had my 7th PRP treatment by Dr. Joseph Greco in Clearwater, Florida – I made a ridiculously long video when I was at the hotel about my reasons for continuing my PRP even though I now wear wigs full time. So I'm here today giving you a MUCH shorter video update along with including a little history of PRP as it pertains to hair loss. A couple months ago I had seen a segment about PRP on television that I believe accidently gave credit to the wrong doctor. I like to give credit where credit is due, Dr Joseph Greco pioneered the use of PRP for non-surgical hair restoration in 2007.

Since 2004, growth factors have been utilized in various forms of Autologous Cellular Therapy (ACT) to treat Androgenic Alopecia patients, (AGA) Alopecia Areata (AA) patients and Discoid Lupus (DL), unresponsive to traditional therapy.
The first use of a platelet concentrate (PC) in hair restoration surgery demonstrated an increased yield when utilized as a graft storage medium. When bathed in activated PC the growth factors attach to the follicular stem cells in the bulge of the dissected follicular unit, increasing the yield of newly transplanted follicles. (Carlos Uebel, MD, PhD 2005) 1
In 2007, Joseph Greco, PhD, PA/C suggested expanding the use of Platelet Rich Plasma (PRP) in hair restoration surgery to enhance donor site wound healing, decrease the incidence of infection, reduce donor scaring, increase donor scar tensile strength, enhance recipient site healing. 2. After utilizing platelet rich plasma (PRP) in all phases of a hair transplant procedure and infusing PRP into the scalp of patients prior to hair transplantation, Greco noticed a more mature hair growth sooner when compared to patients who had not had PRP therapy. While this observation was anecdotal, a study was proposed to determine if autologous platelet rich plasma components had any effect on non-transplanted miniaturized hair. 3
What would be the effect of traumatizing and then infusing concentrated amounts of growth factors directly into the scalp? Was it possible turn on the epidermal stem cells in the bulge region with growth factors? Was it possible to reverse miniaturization in AGA? In 2008, Greco and Brandt received a research grant from the International Society of Hair Restoration to study the "Effects of Autologous PRP and Various Growth Factors in Non Transplanted Hair"3
In 2008, at the " Made in Rome" ISHRS Spring workshop, Greco presented initial results traumatizing scalp and injecting PRP to reverse the effects of miniaturized hair utilizing the Harvest Smart Prep system. 4
In the same presentation Greco demonstrated a natural protein "matrix" made from concentrating the platelet poor plasma. This natural protein matrix was a patented method developed by Dr. Greco's partner, Robert Brandt, and licensed to OroGen BioSciences. Greco discussed a study done at the University of Florida Micro Biology Department demonstrating SEM views of the natural protein matrix and stressed the importance of the synergistic effect of a matrix with PRP. Later in 2009 Hitzig began using A Cell as a matrix to mix with PRP. The OroGen protein matrix was not commercially available in 2009.
Was it possible to turn on dormant follicular stem cells caused by inflammatory cytokines like Alopecia Areata? In 2009, Greco and Brandt received the largest research grant given by the ISHRS to study " The Effects of Autologous Growth Factors (PRP) in Alopecia Areata", a highly inflammatory autoimmune disease where follicular stem cells are dormant. The study demonstrated that growth factors in PRP turned on the dormant stem cells 60% of the time in AA. Results of the study were presented at the ISHRS Annual meeting in Amsterdam, The Netherlands in 2010. 5 Fabio Rinaldi MD, Milan Italy confirmed these results in his experience and stated this is one of the best treatments we have for AA. 6
Greco reported hair growth in Discoid Lupus patients when treated with autologous PRP/protein matrix complex and reported his findings and four years experience with PRP and non surgical treatments in AGA, AA and Discoid Lupus at the ISHRS Annual meeting in Anchorage, Alaska Sept 2012. 7
References 1- Uebel, C.O. Presented at the Annual Scientific Meeting of the American Society of Plastic Surgeons, in Philadelphia, Pennsylvania, Oct 9th through 13th, 2004.
2- Greco, J., Brandt, R., Our Experience Utilizing Autologous Platelet Rich Plasma in all Phases of Hair Transplant Surgery, Hair Transplant Forum International, July-Aug, 2007. Pp131-132.
3- Greco, J., and R. Brandt. The Effects of Autologous platelet rich plasma and various growth factors on non-transplanted miniaturized hair. Hair Transplant Forum Int'l 2009; 19(2): 49-50.
4- Greco, J. Conference Presentation, Made In Italy ISHRS Workshop, IDI Rome, Italy. May 30, 2008.
5- Greco, Conference Presentation 17th Annual Meeting of the International Society of Hair Restoration Surgery, Amsterdam, The Netherlands, July 2010.
6- Rinaldi, F. European Masters Course in Hair Restoration Surgery, Paris, France Sept 2012
7- Greco, J. Conference presentation, " Our Four Year Experience Utilizing Autologous Cellular Therapy in Various Hair Diseases", 19th Annual ISHRS Meeting, Anchorage, Alaska, 2012