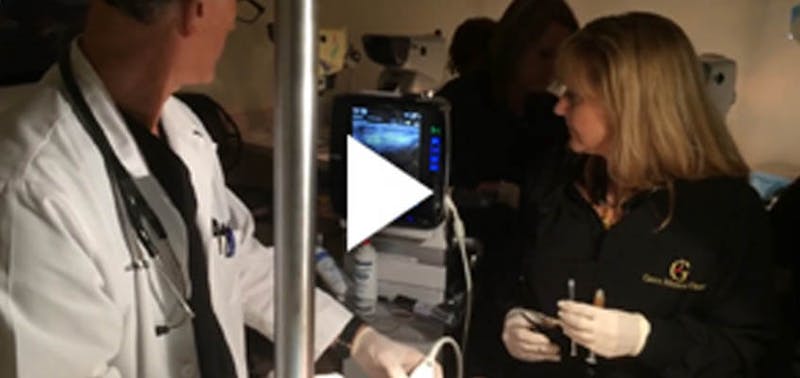 Combination Therapy in Aesthetic Surgery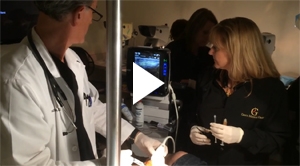 Combination therapy in aesthetic surgery is not new. Doing fat transfers to the face to decrease skin wrinkles and increase facial fullness after liposuction is common in Aesthetic Medicine.
However, what is new and exciting at Greco Medical Group is a series of combination procedures never done anywhere before. We use the adipose (fat tissue) from the donor strip in a hair transplant to extract the stem cells. These stem cells can then be used to treat severe cases of degenerative arthritis of the knees and other orthopedic problems.
Everyone in the world doing hair transplantation dissects the hair follicles from the fat tissue and discards the fat. This fat contains five times more stem cells than blood or bone marrow and it is just thrown away! With our exclusive regenerative technology, we use the patient's stem cells from the fat to enhance permanent hair growth and decrease scaring. During the same visit we can use these stem cells to treat arthritis, orthopedic problems, or sports injuries. This type of procedure can prevent, or at least delay, joint replacement surgery.
We can also do a combination hair transplant and bio-facial skin rejuvenation procedure. Since 2007, Greco Medical Group has successfully treated acne scaring and photo aging with our unique Bio Facial Skin rejuvenation treatment. Ask about out our Liquid Gold Lift with DermaPen.
The advantage of these procedures is that patients do not have to undergo liposuction to obtain the fat for stem cell processing. The fat that everyone throws away in hair transplantation can be processed, according to FDA guidelines, to enhance the hair transplant procedure as well as treat cosmetic and orthopedic conditions. It saves down time and money for patients by combining these advanced regenerative procedures.
The best way to evaluate a patient is to arrange a personal, in-depth consultation. However, this is impossible for many patients who fly in from other parts of the country or world. For this reason we have developed the remote consultation package, which is an acceptable alternative to the in-person personal consult.
Once your photos and questionnaire are reviewed, we will telephone you to discuss your questions or concerns regarding the procedure. You will also be given a suggested treatment plan and the costs involved. Click here for more complete information on our free on-line hair restoration consultation process.