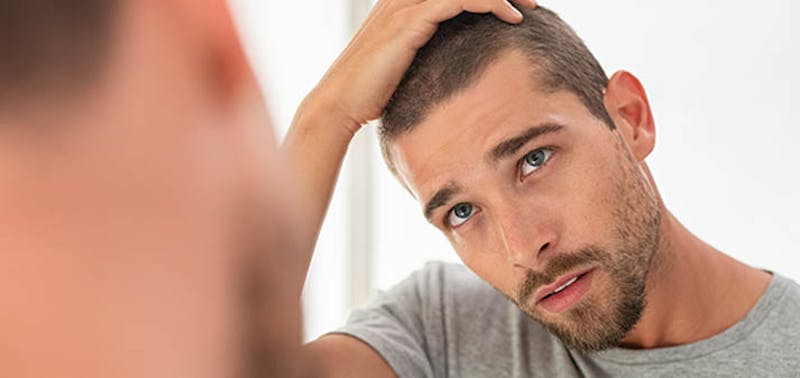 "Huge study of COVID patients causes hair loss and decrease libido"
A huge new study of 486,194 UK patients has offered the most robust investigation to date into the symptoms and prevalence of long COVID in non-hospitalized patients. The research identified a diverse set of symptoms associated with long COVID, including reduced libido and hair loss.
The American Academy of Dermatology decided to officially declare August as National Hair Loss Awareness Month.
The goal of National Hair Loss Awareness Month is naturally to spread awareness about this growing cause for concern, which many people are too embarrassed to talk about still. By observing this month, those who suffer from hair loss-related issues can be educated about their condition and empowered to reach out for help to discover the potential causes and treatments, which exist for them. And most importantly, it shows them that they are not alone in this.
While men may be more susceptible to issues like male-pattern baldness and alopecia, thinning hair and alarming levels of hair fall in women and children are also causes for concern these days. There are several factors that can affect hair loss — heredity, acute stress, disease, medical treatments (like chemotherapy), strong medications, dietary restrictions, grooming and styling practices, trauma, and even pregnancy.
Our current therapies for hair loss and COVID include:
Stem Cell Assisted Follicular Unit Transplantation (FUT) Bio Follicular Unit Extraction (FUE) PRP/CRP/Natural Protein Matrix Non-surgical Therapy Exosomes (RNA Signaling Cells from Umbilical Cord Tissue) Low Dose Oral Minoxidil Therapy LDOM Finasteride, Dutasteride DHT Blockers Spironolactone Therapy Low Level Light Therapy Scalp Micropigmentation SMP Advanced IV Cellular Therapy
CALL TODAY! (941) 952-3300