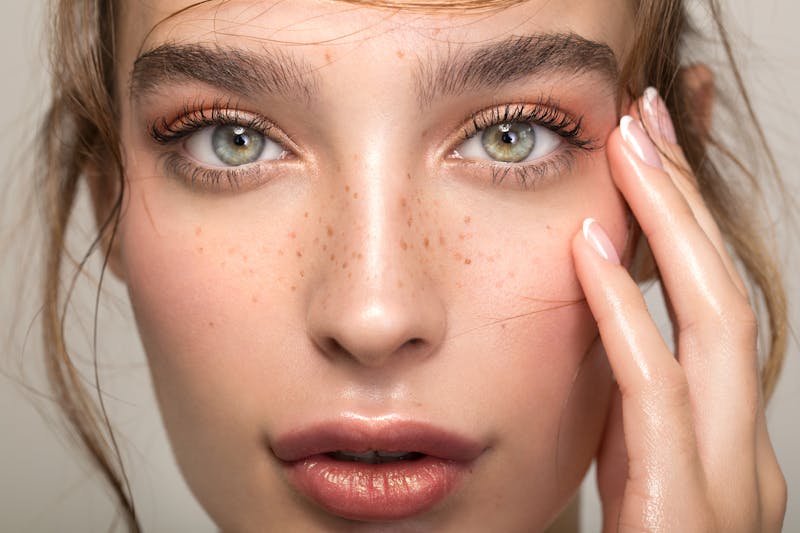 23 May

Microblading vs. Eyebrow Transplant: Which Is Better?

Posted at 12:46 PM

If you want to enhance your eyebrows' appearance, microblading, and an eyebrow transplant are great options, but which is better?

Both microblading and eyebrow transplants can help you achieve fuller, more defined eyebrows. Each option has pros and cons, and you'll ultimately want to choose what is best for your needs and preferences.
What is microblading?
Microblading is a semi-permanent cosmetic tattooing technique used to enhance the appearance of eyebrows. This procedure involves using a handheld tool to make small, hair-like strokes on the skin, which are then filled with pigment to create the illusion of fuller, more defined eyebrows.
An overview of the microblading procedure
During the microblading procedure, a technician will first map out the shape of your eyebrows to ensure that they are symmetrical and complement your facial features. Then, they will use a small blade to create tiny incisions in the skin filled with pigment to create the desired look. The procedure typically takes around 2-3 hours to complete and may require a touch-up session after a few weeks to ensure the pigment has fully settled into the skin.
Some facts about microblading
Temporary solution: To maintain your microbladed eyebrows, you may need to schedule touch-up sessions every 1-2 years to keep them looking fresh and defined. Requires special care: You must avoid excessive sun exposure and apply sunscreen to protect the pigment from fading. Cost considerations: The cost can vary based on the salon's location, your technician's experience, and the complexity of the procedure, but ranges between $300 and $800 for a single session. Minimal downtime: The recovery period is relatively short and requires minimal downtime. There may be some mild swelling and redness around the eyebrows immediately after the procedure, but this usually subsides within a few hours.
What is an eyebrow transplant?
For those looking for a more permanent solution to their eyebrow woes, you may want to consider an eyebrow transplant. This procedure involves taking hair follicles from another area of your body (usually the back of the scalp) and transplanting them onto your eyebrows.
An Overview of the eyebrow transplant procedure
Eyebrow transplants are typically done under local anesthesia and take a few hours to complete. During the procedure, a surgeon will remove hair follicles from the donor site and then transplant them onto the eyebrow area. The surgeon will then make tiny incisions in the eyebrow area and insert the hair follicles into them. The number of hair follicles transplanted will depend on how full you want your eyebrows to be.
Some facts about eyebrow transplants
Permanent solution: Unlike microblading, eyebrow transplants are a permanent solution to thin or sparse eyebrows. Natural-looking results: Because the hair follicles are taken from your own body, the results of an eyebrow transplant are typically more natural-looking than other methods. Cost considerations: Eyebrow transplants can be expensive, ranging from $4,000 to $8,000, depending on the number of hair follicles transplanted. Recovery time: The transplanted hair follicles can take several weeks to take root and grow. During this time, you may experience swelling, redness, and scabbing.
Which treatment is right for me?
When choosing a treatment, there are some factors to consider. Microblading is better suited for those with fine, sparse eyebrows, as it can create the illusion of fuller, thicker brows. However, microblading may create a less natural-looking effect if you have thick, coarse eyebrows. An eyebrow transplant is better suited for those with thicker eyebrows as it can fill in any gaps or bald spots.
Additionally, you should consider your budget and time constraints when choosing between microblading and an eyebrow transplant. Microblading is generally more affordable than eyebrow transplants but may require frequent touch-ups to maintain the desired look. On the other hand, an eyebrow transplant is a one-time procedure, but it can be more expensive upfront and may require a longer recovery time.
What is the takeaway?
Ultimately, choosing between microblading and an eyebrow transplant depends on your needs and preferences. Consider factors such as cost, longevity, and recovery time before making a decision, and always do your research. Choosing an experienced and reputable professional to perform the procedure will ensure you have the eyebrows that you love.