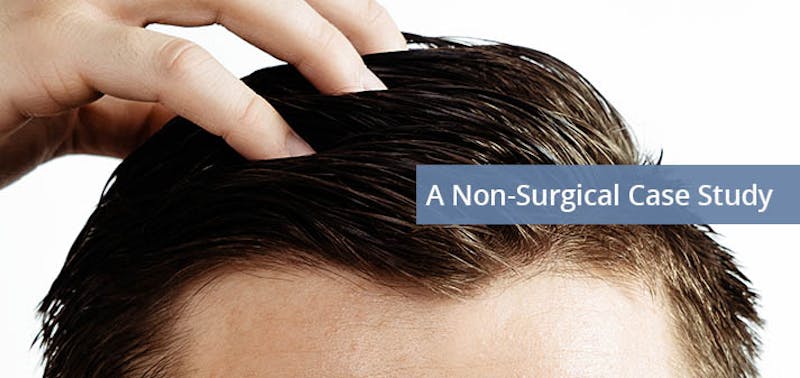 The use of Low Dose Oral Minoxidil for males 2.5 mg to 5 mg and females 1.25 mg to 2.5 mg has been used more and more by hair specialist as studies demonstrate effectiveness.
A recent article was published Feb 21, 2021 in the Journal of American Academy of Dermatology. "Safety of LDOM for hair loss: A multi center study of 1404 patients". The study concluded LDOM has a good safety profile as a treatment for hair loss. Systemic side effects were infrequent and only 1.7% of patients discontinued treatment owing to adverse effects.
It works on all your hair including frontal hairline, is easier to take so patients are more compliant, is more effective, well tolerated and minimal side effects.Minoxidil was originally approved in 1979 as an oral medication for hypertension under the brand name Loniten.
It was only approved for treating hair loss as a topical for men in 1988 as Rogaine 5%. A women's version was approved in 1991.
While it is not entirely understood how it works to promote hair growth, theoretically it is an agonist that affects adenosine-triphosphate (ATP)-sensitive potassium channels; prostaglandin stimulation in the dermal papilla; as well as anti-androgenic properties.
Case Study: This patient was on Minoxidil 5mg for six months and had two CRP/Matrix sessions 6 months apart. Not only is his hair denser, but also it is also darker indicating regeneration of the depleted stem cells in the follicles.
CALL TODAY! (941) 952-3300