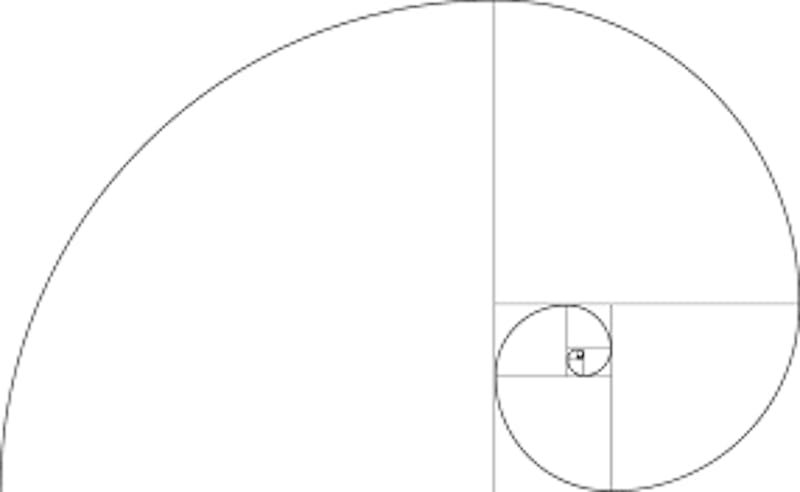 UTILIZING NATURE AND BEAUTY
The innate brilliance of the Fibonacci spiral can be appreciated when compared to the Nautilus. The spiral is ubiquitous in nature and can be appreciated in everything from beehives to sunflowers.
Because of the perfect balance, proportion and beauty in the spiral design, we also apply this principle when designing posterior crown restorations.
When designing a posterior crown restoration the Fibonacci spiral pattern is utilized in the direction of the patient's hair growth pattern. The spiral can be either a clockwise spiral or a counterclockwise spiral and, in some instances, a spiral in opposite directions for those rare cases of a double cowlick.
The blue line indicates the Fibonacci spiral in a clockwise pattern and the yellow arrows indicating the direction of hair growth orientation, out toward the area of future recession. Because hair loss will continue in a circumferential pattern, the Fibonacci spiral pattern is designed to evenly distribute hair in a systematic, proportional pattern out into the future area of concern.
In summary, Art and aesthetic surgery is simply our humble attempt to recreate what the creator has already given us. It is unnecessary to reinvent the wheel, but rather utilize what has been the cornerstone of nature and beauty since the beginning.