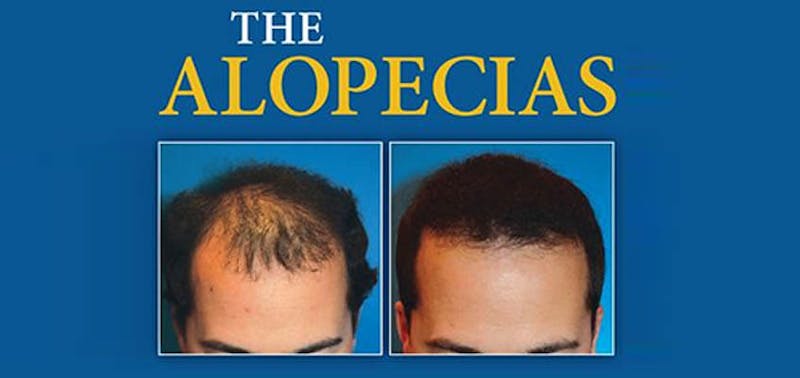 Another textbook chapter, Platelet Rich Plasma and Stem Cells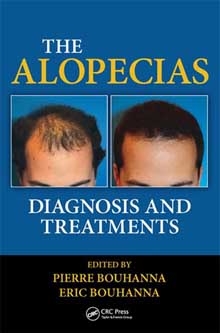 New Treatments to battle baldness – minus the side effects
The Alopecia's Diagnosis and Treatments
Edited by Pierre Bouhanna and Eric Bouhanna
Joseph Greco has co-authored another textbook chapter, Platelet Rich Plasma and Stem Cells with Gilbert Amgar (Paris) and Fabio Rinaldi (Milan) in Pierre Bouhanna's textbook, The Alopecia's: Diagnosis and Treatment, 2015. The chapter details the use of PRP and stem cells in surgical hair restoration and non-surgical treatments for Male and Female pattern hair loss and Alopecia Areata.
This is the third textbook chapter by Dr. Greco and the second that focuses specifically in the use of growth factors in hair regeneration that Dr. Greco pioneered in 2007.
Call Today 941-952-3300 Be Treated By Those Who Write the Textbooks!
The best way to evaluate a patient is to arrange a personal, in-depth consultation. However, this is impossible for many patients who fly in from other parts of the country or world. For this reason we have developed the remote consultation package, which is an acceptable alternative to the in-person personal consult.
Once your photos and questionnaire are reviewed, we will telephone you to discuss your questions or concerns regarding the procedure. You will also be given a suggested treatment plan and the costs involved. Click here for more complete information on our free on-line hair restoration consultation process.