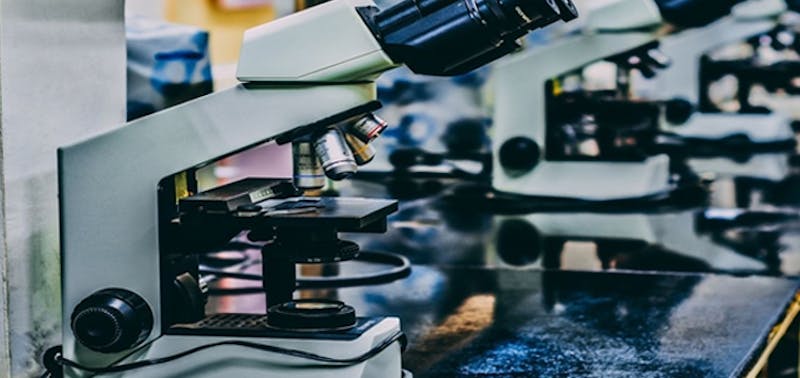 Joseph Greco Greco Medical Group
Greco Medical Group (GMG) is conducting IRB level studies utilizing "Umbilical Cord Tissue" Medicinal Signaling Cells (MSC's) to evaluate their effectiveness regenerating hair follicles.
GMG has studied and added the use of EXOSOMES (biologic signaling cells) to our patented PRP/CRP/Matrix treatments, placental tissue with 30x more growth factors/cytokines (REVIV), and Wharton's Jelly (RENUE) with 50 x more growth factors and cytokines.
While many hair restoration clinics rush to market new therapies, generally developed by others, patients need to evaluate what they are promoting and what the provider's background experience has been in Regenerative Medicine. Did they just take a weekend course? Did they participate in studies for what they are promoting? How long have they been involved with Regenerative medicine? What else do they treat with biologics, other than hair? Do they utilize biologics during hair restoration surgery?
Some clinics already market "extremely high counts" of exosomes. However, in reality, we don't really know what the proper levels for hair should be. We are in the process of gathering data as we did 12 years ago with growth factors in PRP and hair restoration.
Our first exposure to biologic medicine was twenty-one years ago, in 1998. While working in Orthopedic surgery, we used platelet rich plasma PRP for knee implants and surgical wound closures. We began to notice a significant decrease in transfusions, infections, aesthetically pleasing cosmetic wound closures (minimal scarring effect), along with faster wound recovery. In 2007, Dr Greco was a founding member and clinical director of a Biotech Research company which specialized in biologic treatments for veterinary and human medicine. His company developed regenerative technology which treated thousands of equines, canines and humans using these patented biologic treatments.
In 2007, Joseph Greco published our Preliminary Experience and Extended Applications for the Use of Platelet Rich Plasma in Hair Restoration Surgery. 1. Then, in 2009, he published The Effects of Autologous Platelet Rich Plasma on Non-Transplanted Miniaturized Hair 2 and the use of PRP as a non-surgical treatment for hair restoration was introduced. In 2009, Joseph Greco received a Research Grant to Study the Effects of Autologous Growth Factors in Alopecia Areata and reported the results in Amsterdam, The Netherlands3 2010. A patent was then granted for a Skin Treatment for Promoting Hair Growth utilizing PRP for hair regeneration on Jan 5th, 2016.
Dr Greco has trained physicians from 20 countries for the past 12 years; 95% of GMG patients have been treated with patented regenerative biologic methods for cosmetic bio-facial rejuvenation, hair regeneration, pain and Orthopedic issues, chronic and acute wounds, auto-immune diseases and even dry eye! There is an art and science to Regenerative Medicine that develops through experience and scientific study.
While some Hair Restoration and Cosmetic clinics claim to have similar technology, GMG set the standard and has gone far beyond traditional PRP treatments utilizing biologic technology. Today, PRP treatments and biologic regenerative treatments for hair restoration have gone mainstream because of the early research accomplished by Greco Medical Group. References:
Greco, J, Brandt, R., Preliminary Experience and Extended Applications for the Use of Platelet Rich Plasma in Hair Restoration Surgery, International Hair Transplant Forum, July/August 2007 Greco, J, Brandt, R, The Effects of Autologous Platelet Rich Plasma on Non-Transplanted Miniaturized Hair, International Hair Transplant Forum, March –April 2009 Greco, J. Research Grant Report Presented in Amsterdam, The Netherlands, ISHRS Meeting, 2010
The best way to evaluate a patient is to arrange a personal, in-depth consultation. However, this is impossible for many patients who fly in from other parts of the country or world. For this reason we have developed the remote consultation package, which is an acceptable alternative to the in-person personal consult.
Once your photos and questionnaire are reviewed, we will telephone you to discuss your questions or concerns regarding the procedure. You will also be given a suggested treatment plan and the costs involved. Click here for more complete information on our free on-line hair restoration consultation process.