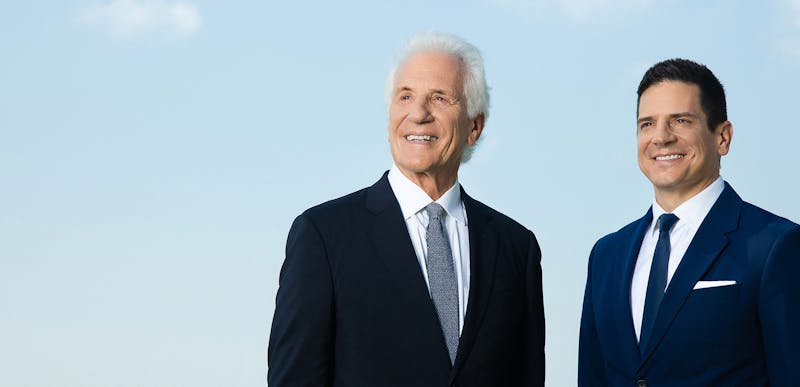 18 September: Choosing the Right Hair Transplant Surgeon: Expertise Matters Most
Hair loss can be a challenging experience, impacting your appearance, self-esteem, and confidence. If you've decided that a hair transplant is the right solution, congratulations on taking that step toward regaining your youthful look and self-assurance! However, your journey to a successful hair transplant continues after that decision. One of the most critical choices you'll make in this process is selecting the right hair transplant surgeon, such as the ones you'll find at Greco Hair Restoration. And when it comes to this decision, expertise matters most.
The Art and Science of Hair Restoration
Hair transplantation is both an art and a science. It involves technical skills, an understanding of aesthetics, and an eye for detail. A skilled surgeon should be able to perform the procedure and design a natural-looking hairline that complements your facial features. This artistry and scientific precision blend sets an expert hair transplant surgeon apart.
Here are six reasons why expertise matters when choosing the right hair transplant surgeon:
Precision in Graft Harvesting
Hair transplant surgery involves extracting individual hair follicles meticulously transplanted into the recipient area. An expert surgeon has the knowledge and experience to ensure minimal damage to these delicate follicles during extraction, resulting in a higher graft survival rate and better outcomes.
Natural-Looking Results
The ultimate goal of a hair transplant is to achieve natural-looking results that seamlessly blend with your existing hair. Expertise in hairline design and graft placement is crucial to creating an undetectable effect. An experienced surgeon can mimic natural hair growth patterns and angles, ensuring your new hairline looks like your own.
Reduced Risk of Complications
Hair transplant surgery, like any medical procedure, carries some inherent risks. However, these risks are significantly minimized in the hands of an experienced surgeon. They can anticipate and address potential complications, ensuring a smoother and safer procedure overall.
Personalized Treatment Plans
Every individual's hair loss is unique, and there is no one-size-fits-all solution. An expert hair transplant surgeon will assess your specific case, considering factors such as the extent of hair loss, the quality of donor hair, and your overall health. They will then tailor a treatment plan that suits your needs, ensuring the best possible results.
Continuous Learning
Medicine and technology are constantly evolving, and the field of hair restoration is no exception. Expert surgeons stay up-to-date with the latest advancements, techniques, and equipment in the industry. This commitment to ongoing learning ensures you receive the most cutting-edge and effective treatments.
Ethical Practices
Reputable surgeons prioritize ethical practices and patient safety. They will provide realistic expectations, inform you of potential risks, and never push you into a procedure that isn't in your best interest. They have a long-term commitment to your satisfaction and well-being.
How to Identify an Expert Hair Transplant Surgeon
When you're searching for a hair transplant surgeon, keep the following in mind:
Board Certification: Look for a surgeon board-certified in hair restoration and affiliated with recognized medical associations. Board certification indicates that the surgeon has met rigorous standards of training and expertise.
Before and After Photos: Review the surgeon's portfolio of before and after photos from previous patients. Pay attention to the naturalness of the results and the consistency of their work.
Patient Reviews: Read patient reviews and testimonials to get a sense of the surgeon's reputation and the experiences of other patients. Online forums and review websites can be valuable resources for this.
Consultation: Schedule a consultation with the surgeon. During this meeting, ask questions about their experience, approach, and the specific treatment plan they recommend. A skilled surgeon should be transparent and thorough in their explanations.
Ask for References: Don't hesitate to ask for references from previous patients willing to share their experiences. This can provide valuable insights into what you can expect from the surgeon.
Greco Hair Restoration Is Here To Help
If you're struggling with hair loss and looking for a solution, look no further than Greco Hair Restoration. Our team of experts offers a range of surgical and non-surgical treatments to help you achieve desired results. We understand that expertise is crucial in this field and pride ourselves on providing the highest quality care. Trust us to bring back your confidence with our innovative and regenerative therapies. Contact Greco Hair Restoration today to learn about our comprehensive and effective hair restoration solutions!