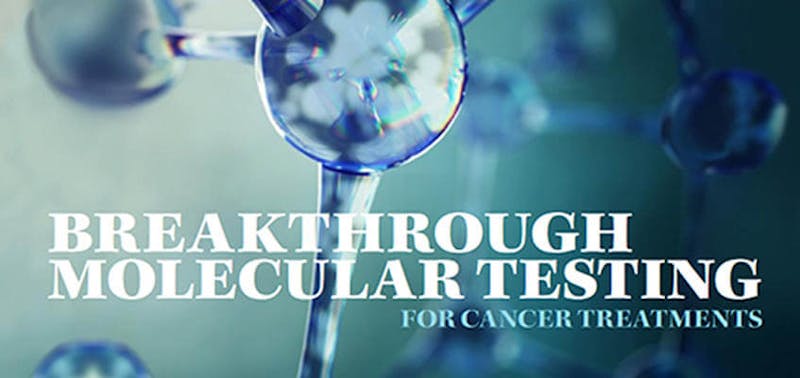 Greco Medical Group is Once Again Advancing the Frontier of Regenerative Medicine
By Sue CullenPhoto
by Kelly Kearns
Harnessing the body's own regenerative powers is a medical practice with a 30 year track record and also is at the frontier of present day advancements whose properties can seem miraculous to those who benefit from them. The miracle, however, is the result of scientific exploration that has begun to unlock and utilize the body's extraordinary ability to heal and restore itself.
Greco Medical Group in Sarasota has been at the forefront of developing patented, proprietary processes using growth factors and other healing components from a patient's own blood for a wide variety of regenerative purposes from cosmetics to orthopedics. Now, Greco Medical Group is incorporating another natural, and potent tool of birth and renewal – amniotic fluid collected from consenting mothers during Caesarean section births.
"I call this new therapy Restore-IT because of its remarkable ability to promote healing in so many areas from tendons, ligaments and joints to cosmetic enhancements and hair restoration," said Joseph Greco, PhD, PA/C. "It is tremendous for wound healing and is used in heart, orthopedic and vascular surgery. We even make a serum that we use to treat dry eye. That's how versatile it is if you have the expertise to use it."
Dr. Greco has 10 years of experience in regenerative medicine, including with a biotech company where he developed and patented many of the proprietary processes that are unique to Greco Medical Group (941.952.3300/ grecomedicalgroup.com).
One patient who benefited from Restore-IT was a diabetic who was in danger of losing his toe because of a chronic wound that would not heal. The wound closed after one treatment with Restore-IT, Dr. Greco said. Another patient came to Greco Medical Group after a doctor told him he would need knee replacement surgery.
"I could barely walk because my left knee was in such bad shape. I had a hard time standing. It's November 6 now, about six weeks since your help, and today I went to a local park and walked four miles and then later went to the Y and shot some baskets," said a patient from Virginia in a letter to Dr. Greco. "Tonight there is absolutely no pain or discomfort, no swelling, no tightening. I thought I would never get to do the things I did today ever again. I was telling my son today that what has happened to me is nothing short of a miracle." Just as important is the safety of these therapies. "I have been doing these procedures for 10 years and close to 8,000 treatments, and there has not been one adverse side effect," Dr. Greco said. "That is the beauty of autologous therapy where a patient's own cells are used as the basis for treatment. It is the most versatile and safest treatment in medicine today." These treatments involve regenerative proteins created by collecting whole blood from a patient and then fractionalizing and concentrating those factors to activate the body's natural repair mechanisms.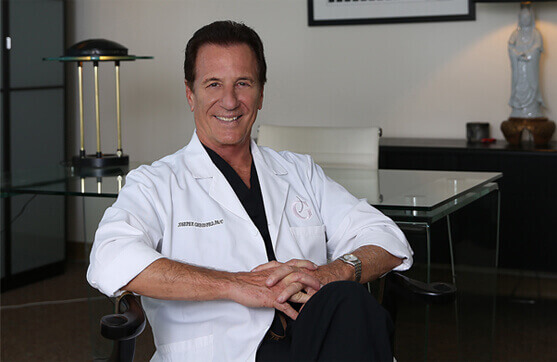 What Dr. Greco does is more advanced than Platelet Rich Plasma, and now the addition of amniotic fluid represents another important evolution. His proprietary process creates a more purified form of Cytokine Rich Plasma (CRP). Cytokines are the blood's messenger cells, and they tell cells involved in healing and regeneration what to do. The proprietary process used by Greco Medical Group creates more purified CRP and isolates specific types of cells, which customizes it to specific procedures.
"With our process, there are higher levels of growth factors, which I believe play the primary role in regeneration. The process contains proteins that can alter disease processes, such as I-RA, which reduces pain, and A2M, which modifies osteoarthritis. These are not found in regular PRP," he said.
"I have been doing these procedures for 10 years and close to 8,000 treatments, and there has not been one adverse side effect. That is the beauty of autologous therapy where a patient's own cells are used as the basis for treatment. It is the most versatile and safest treatment in medicine today." Dr. Joseph Greco
"There is an art and a science to this, and we also can fractionalize the blood to include or exclude specific cells. For wound healing, we may want to include white blood cells to fight infection, but if we are using the serum for hair restoration or on tendons, we may not want them because they promote inflammation. If we do cosmetic injections for the skin and face, we don't want red blood cells because they increase bruising. Being able to extract the cells we want is part of our proprietary process."
Adding amniotic fluid to this concentrated matrix brings even more beneficial proteins that support cell growth and differentiation. It also includes collagen, the "glue" that provides the underlying structure for all body tissue, as well as growth factors, amino acids, cytokines, hyaluronic acid and other compounds that are required for healing and regeneration of tissue. The amniotic fluid is carefully collected by the University of Miami Tissue Bank from healthy, consenting mothers during Caesarean births. The fluid is screened and processed for purity to strict FDA standards and American Association of Tissue Banks guidelines.
"In the amniotic fluid, you are getting cells from the amnion, the inner layer of the placenta that protects babies, and babies that have surgery in the womb don't scar because of these cells. It's a different type of regeneration that reduces scarring outside of the womb among other benefits," Dr. Greco said. "It is so versatile, we use it in many ways. Our CRP regimen can treat 90 percent of pain from an orthopedic problem, for example, but when the regular treatment seems not to be getting the results we want, this gives an extra boost of growth factors and can easily be added to our formula. Our Restore-IT will also promote healing and slow down the progress of a disease like arthritis and allows people to postpone joint replacement surgery as long as possible."
Using amniotic fluid is less painful and invasive and there is no down time for the patient as there is with other methods that required liposuction to collect these healing factors from patient's fat tissue or bone marrow. It also provides an additional option for treating many people since the FDA now has mandated that factors collected from fat cells can only be used in FDA approved studies.
This therapy also has many benefits in cosmetic procedures for facial rejuvenation and hair restoration, providing alternatives for those who do not want a facelift or hair transplant, but would like to improve their skin or existing hair. This is especially beneficial for women, who make up 60 percent of hair restoration patients, because they can take only one medication approved for hair regrowth.
Dr. Greco specializes in hair restoration with surgical and nonsurgical procedures. His family is the only three generation family in the world doing hair transplantation. His father, Dr. Joseph F. Greco, was a general practitioner and pioneered hair transplantation by founding Greco Hair Surgery in 1960. Dr. Greco's son, Dr. Joseph Greco III, is a MOHS (Dermatologic) surgeon at UCLA and also does hair transplantation.
Dr. Greco recently gave a nine-year update on his methodologies to the International Society of Hair Restoration. "Previously, we have had anecdotal data from patients supporting the effectiveness of our procedures, but we now have clinical data on the use of growth factors in improving hair non surgically," he said. "When we came out with this nine years ago, people were skeptical, but our patented method, which now adds amniotic fluid, improves and helps keep existing hair and enhances the effects of surgery by decreasing scarring and growing hair sooner. We have patients come to us from all 50 states and 70 countries, and 80 percent of people treated have seen improvement in the aesthetic character and density of their hair."
Dr. Greco's methods now are incorporated worldwide, and he has trained physicians from 18 countries. In addition to developing his patented procedures and participating in clinical research with a biotech firm for 10 years, Dr. Greco also has experience in orthopedics, having assisted in orthopedic surgery for 10 years. His hair restoration methodologies have earned international renown, and along with teaching and lecturing internationally, he has authored many journal articles and has developed surgical instruments and nonsurgical procedures in use worldwide. Dr. Greco's work has been featured in Vogue, The New York Times, U.S. News & World Report, Men's Journal, and USA Today. He has pioneered biologic treatments for Alopecia Areata and Androgenic Alopecia, and these results were included in an international study published in the prestigious American Journal of Dermatologic Surgery.
"There's a reason these therapies we have helped develop are becoming more popular with professional athletes and baby boomers. They truly can postpone or prevent surgeries," Dr. Greco said. "People do their homework and see that we have developed a lot of these procedures. Patients come to us from as far away as New Zealand every six months, and they wouldn't do that unless they were getting results. Now, adding the regenerative factors from amniotic fluid is another step in the evolution of cellular therapy."
The best way to evaluate a patient is to arrange a personal, in-depth consultation. However, this is impossible for many patients who fly in from other parts of the country or world. For this reason we have developed the remote consultation package, which is an acceptable alternative to the in-person personal consult.
Once your photos and questionnaire are reviewed, we will telephone you to discuss your questions or concerns regarding the procedure. You will also be given a suggested treatment plan and the costs involved. Click here for more complete information on our free on-line hair restoration consultation process.